10 Steps To Increase Your High-Payoff Selling Time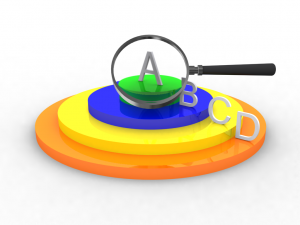 Identify what defines an A, B, C and D account for you. Be mindful it is more than just sales revenue. Factors such as margin, number of repeat orders etc. may be part of the definition.
Once all your accounts are defined as A, B, C, or D's, define for the upcoming year what you believe is the potential or likelihood you can increase your breadth or depth in these accounts. Identify the potential for each account.
Calculate how many D accounts you believe can become, C's, B's, or A's in the next 4 quarters.
Calculate your total number of A accounts and A potential accounts, B accounts and B potential accounts, etc. Ideally, you will want to assign equal time to your current A accounts as your potential A accounts, etc.
Determine how many touches you feel are required for your A, B, C and D accounts and potential accounts to ensure each has a positive customer experience. Keep in mind the value of your time when creating this plan. What mix will work for each account category? Can you create a positive experience through one face to face each week with an A account and a phone call each week? How might emailing or mailing information that is specific to your customer add value?
Develop a minimum Standard of Performance for each of your account categories for each week, month, quarter, etc.
Plan your time for each week, month, and quarter, to minimize driving time and ensure you can achieve your Standards of Performance. Leave time for new prospecting activities in your plan. If you need to see your A accounts once or twice a week, your ideal situation is to establish a consistent time each week. This creates value with your customer and builds a habit. They will start saving issues and opportunities for your appointment time.
Consider your sales goals. Calculate how many new A, B, and C accounts will be required to achieve your sales goals.
Review your conversion rates for the past year and identify how many new prospects on average you need to see to open a new account? How does this translate to the number of new calls that will be needed to achieve your sales goals?
Layer your prospecting activity goals into your territory and time management plan. Keep in mind your consistency in prospecting is one of the single biggest contributors to your success.